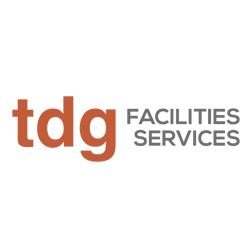 Building Maintenance Manager
Cincinnati, OH
Paid personal time, Paid holidays, Paid vacation, 401K / Retirement plan, Disability Insurance, Dental Insurance, Health Insurance
TDG Facilities, LLC is looking for a multi-site evening Building Maintenance Manager in the Hamilton, OH area.

As the Building Maintenance Manager you will oversee the site staff while performing corrective, preventative, and/or routine repair and maintenance.

We're looking for someone who has general building maintenance skills and who is trustworthy, has great communication skills, and is able to self-manage. Join our team and enjoy fantastic pay with great benefits! Company vehicle use included.

Some of our other benefits include:
• Health, Dental, Vision Insurance
• Short-term and Long-term Disability Insurance
• Paid time off
• Paid holidays
• Retirement savings with company match
• Phone allowance
• 2+ years general commercial building maintenance including HVAC, electric, and plumbing.
• Responsible for general building maintenance, including HVAC, Plumbing, Electrical, scheduled maintenance, fire system tests and inspections, carpentry, inc patching and painting, furniture systems (moves and break down), janitorial (assisting during the day as needed), floor care, and on-call assistance for clean-ups and other emergencies.
• Audit site for short and long-term needs.
• Maintain site supplies inventory.
• Develop and maintain customer relationships.
• Participate in scheduled and impromptu meetings.
• Manage custodial staff.
• Compile bids from contractors.
• Work with the Operations Manager to maintain the facility within the approved budgets.
• Ensure that all paperwork and work orders are completed accurately and timely.
• Maintain site supplies inventory.
• Be available for emergencies whether you're working evenings or weekends.
• Use a computer to modify and monitor work order management system.

• General building maintenance skills.
• Great communication skills.
• Ability to self-manage.
• Ability to communicate effectively to a wide range of persons.

• 4pm-12am, Monday-Friday, with some flexibility.
• Must be available to work weekends for emergencies.

We are an Equal Opportunity Employer.
13784